In and around Leoben, sports and outdoor fans will find a wide range of activities amidst the Upper Styrian mountain world.
Walking & running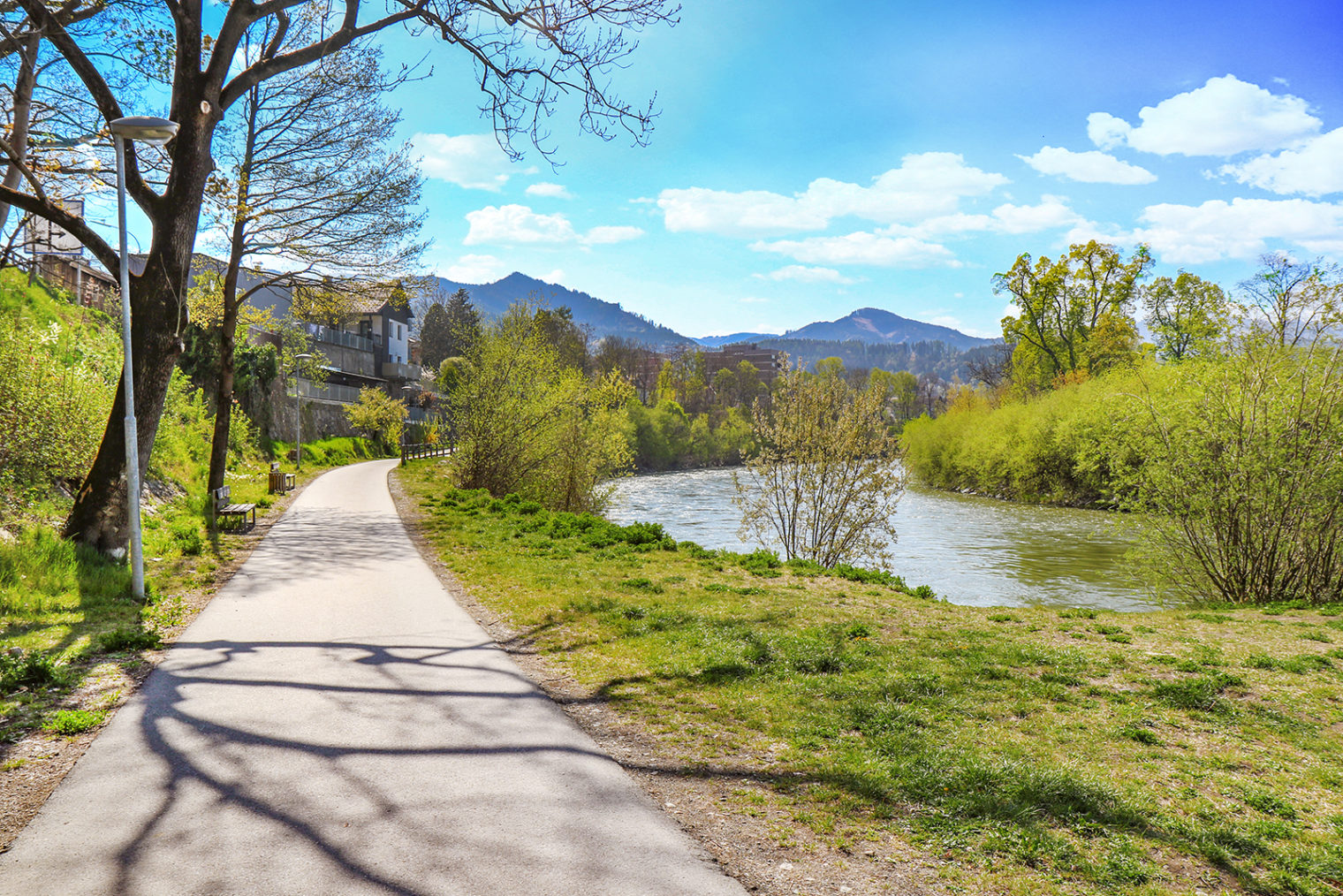 In Leoben, you have around 35 kilometres of marked running and walking trails at your feet.
You can choose between seven different circuits, ranging from just under three to more than six kilometres in length. Two additional trails lead towards Niklasdorf.
All trails are marked in colour and with signs along the route. There are also connecting pathways linking the trails.
Hiking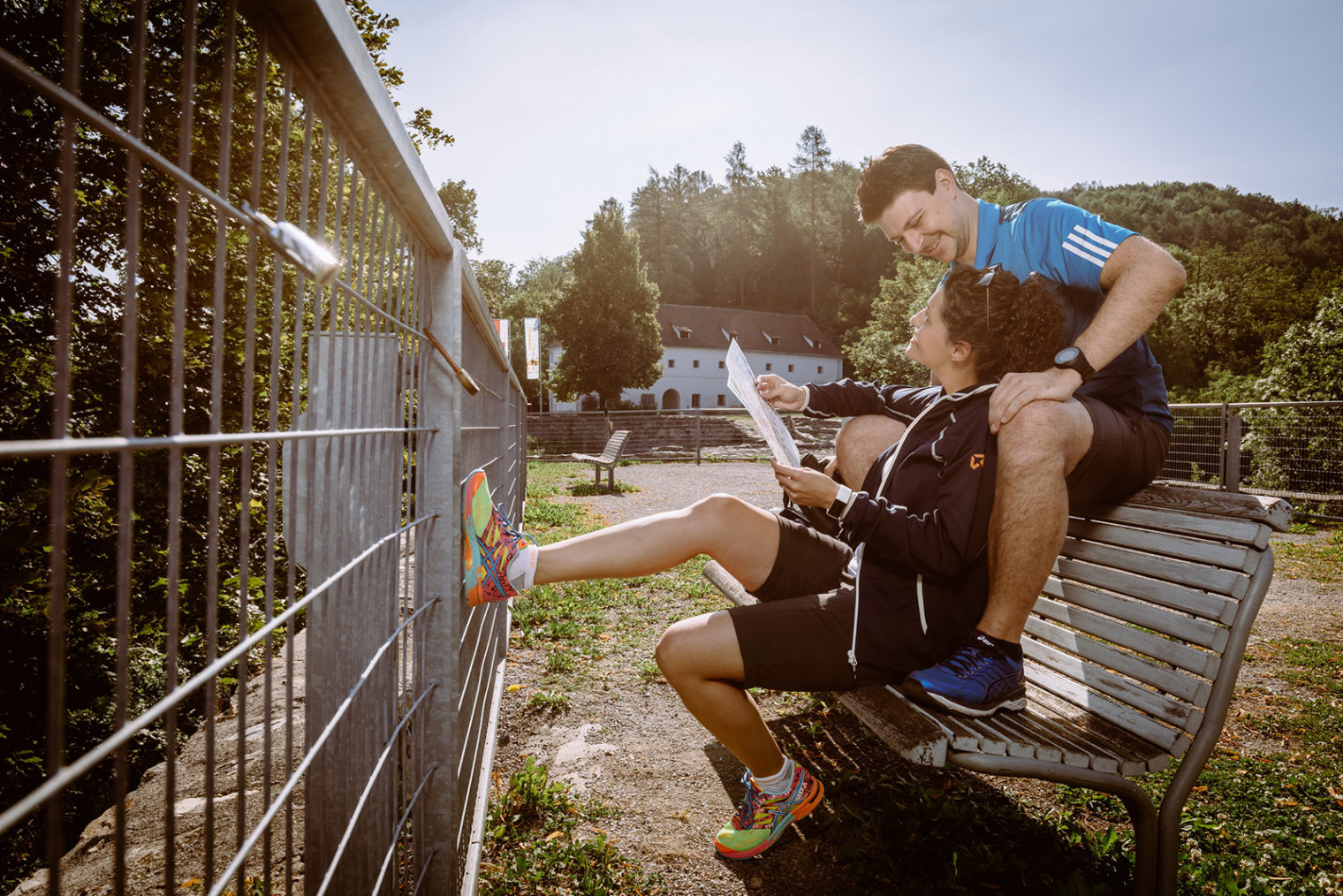 Hiking enthusiasts will find many tours with different degrees of difficulty in and around Leoben: You can, for example, take a leisurely hike over the Kalvarienberg hill, or a more challenging one to the Mugel.
Information boards at the access points indicate the hiking trails. Leoben Tourist Office, located on the main square, provides you with maps of the local hiking trails.
Cycling & mountain biking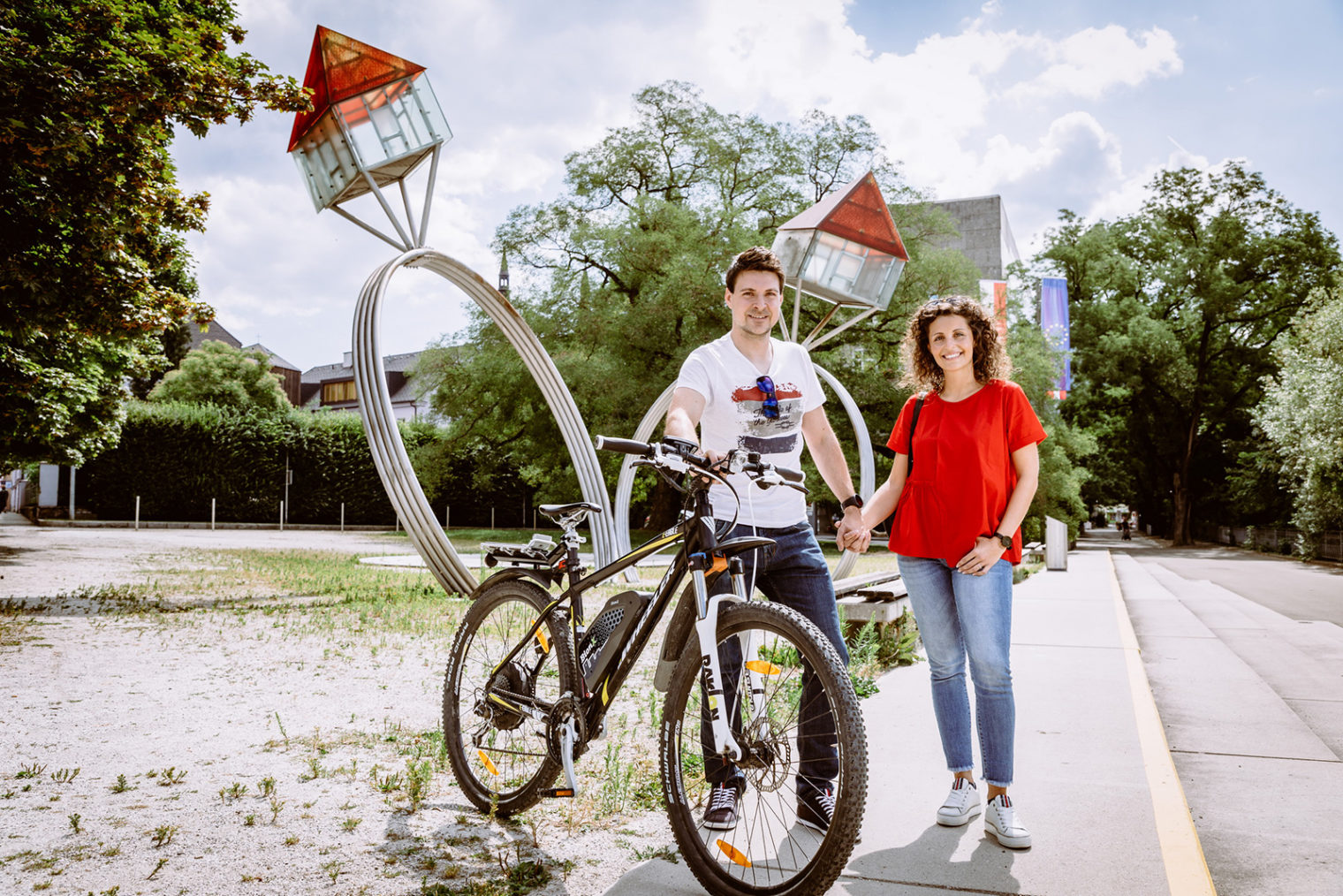 Cycling
Leoben is the starting point for many attractive cycling tours. In addition, the town lies directly on the River Mur Cycling Path and the Iron Road Cycling Path.
Click below for a selection of bicycle tours:
Mountain bike trails
The 5.5-kilometre trail starts on the Leoben side of Mt. Mugel, runs through the Kleiner Gößgraben to the Trasattel parking area, and then up to the Mugel. You can cycle back to Leoben through the municipal area of Niklasdorf. Cycling along this trail is permitted from 1 May to 15 October from 7:00 to 18:00 (or until 17:00 from mid-September to mid-October).
More on this subject: Mugel trail map
The trail leads from the Seegraben district via Veitsbergweg, Sonnensiedlung, Prentgraben, Dorfstraße and Veitsberg into the Laintal valley. You may cycle along this trail from 1 May to 15 October from 7:00 to 18:00 (or until 17:00 from mid-September to mid-October).
More on this subject: Laintal valley trail map
Other MBT trails in the region:
Pump track & Calisthenics
Closed in winter:

Beginning Friday, 26 November 2021, the pump track and the calisthenics area will be closed for the winter due to weather conditions.
Pump track
Located at the Leoben-Hinterberg bike route, the facility offers a 37-metre kid's track and a 119-metre course with waves and banked turns on 1,400 sqm. You can ride the track with anything that rolls – from bicycles to skateboard to scooters and inline skates.
To play videos, please accept the required cookies.
Play this video on Youtube
Adress:
Cycling path Leoben-Hinterberg, near the former Hinterberg railway station
Fabriksgasse/ Am Wirtschaftspark
8700 Leoben
show on city map
Calisthenics training area
There is a 120 sqm outdoor gym on Mareckkai between Hans Klöpfer-Gasse and Alois Edlinger-Gasse with bodyweight training equipment.
Adress:
Mareckkai
(between Hans Klöpfer-Gasse/ Alois Edlinger-Gasse)
8700 Leoben
show on city map
Climbing
Experienced climbers can test their skills on the Lesner Wand on Mt. Häuselberg. In good weather conditions, Lesner Wand is accessible all year round. The point of departure is the Häuselberg parking area.
Water sports on the river Mur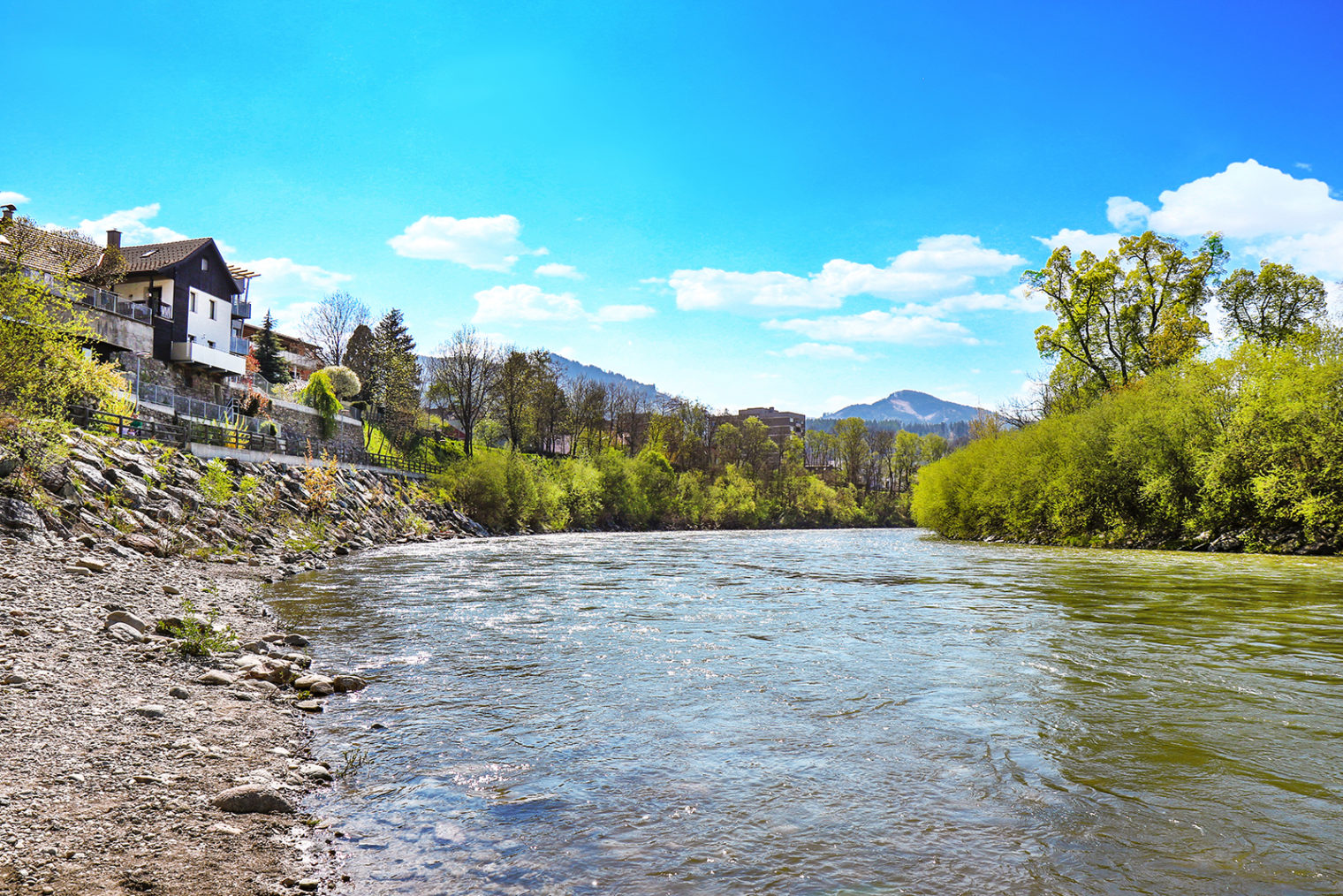 The centre of Leoben is located inside a loop of the river Mur. The LE Boathouse ("LE Bootshaus") offers stand-up-paddling, rafting and other activities on the river Mur.
Contact:
LE Boathouse – Flußwandern
Bahnhofplatz/ below Restaurant Coretto
8700 Leoben
+43 664 88 33 29 30
office@flusswandern-mur.at
Website LE Boathouse
Skiing