About the sewerage network
The sewerage network in Leoben
has a length of 120 kilometres,
reaches 99 percent of the households in Leoben,
is comprised of 2,476 street drainage inlets, 4,114 manholes and 15 pumping stations.
Between 2010 and 2015, almost 600 metres of new sewers were installed and around 4.5 kilometres of underground sewers were extensively renovated. This makes Leoben a pioneer in terms of sewerage quality.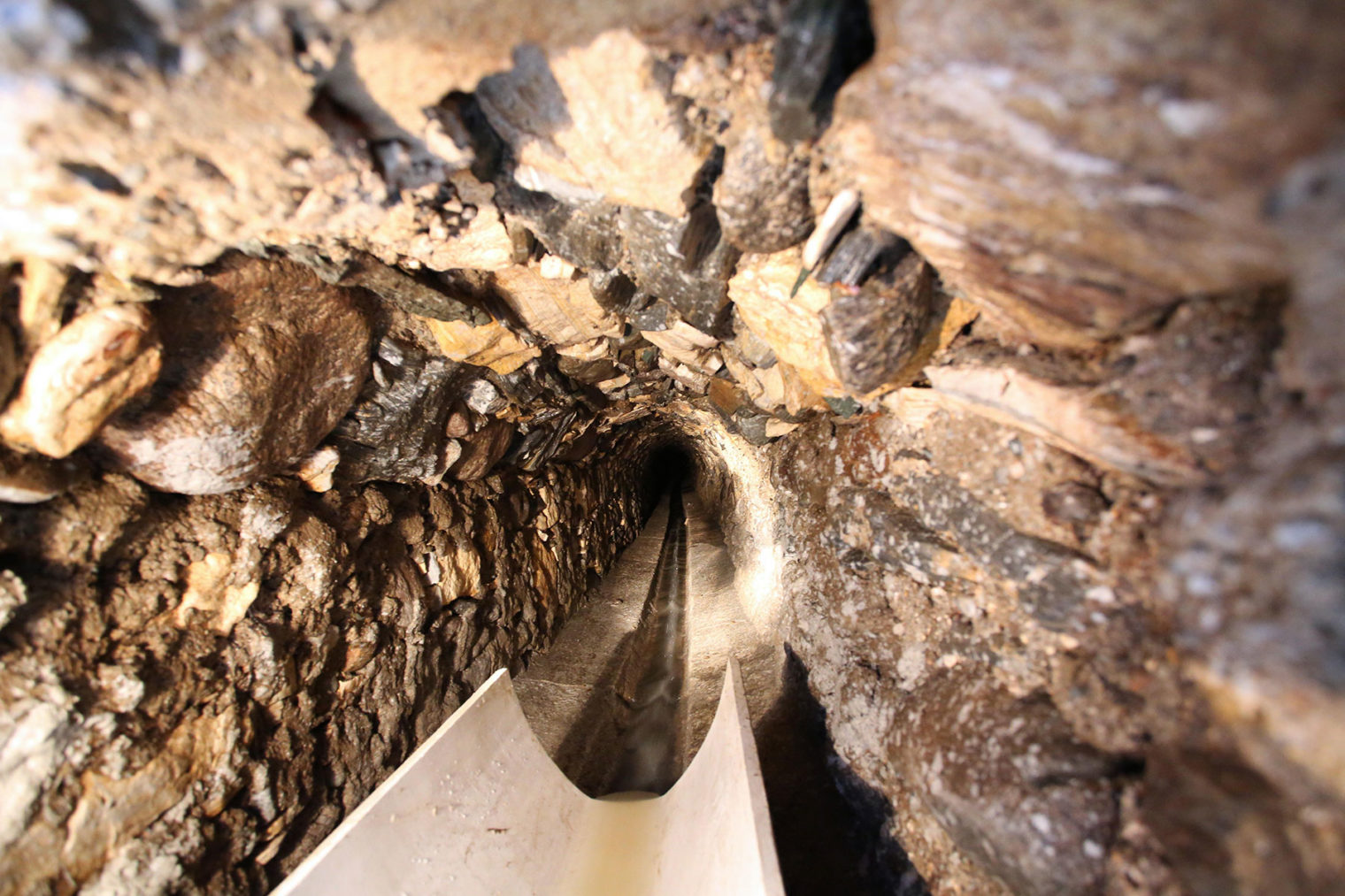 Protect the sewerage network
In order to protect the sewerage network, please never use the toilet our sink as rubbish bins. If citizens fail to respect this, the sewers will get increasingly clogged and contaminated. The consequences are higher costs for all sewer users.
The following items are particularly harmful to sewers:
chemicals
oils and fats
colouring agents and dyes
hygiene products (sanitary pads, nappies, cotton swabs etc.)
batteries
medication
metal, razor blades
cat litter and bird sand
textiles, stockings
coarse food waste
Learn more about the subject on the "Protect your sewer" project website.
Clogged sewers

If the sewer between your house connection and the public sewer is blocked, you can contact the sewer on-call service of the City of Leoben at +43 676 84 4062-368. The service is subject to charges.
Register sewer
For information on how to register a sewer connection and on the related fees, please click here:
Regional sewage plant Leoben
The City of Leoben is a member of the "Reinhaltungsverband Leoben", which operates the Regional sewage plant Leoben. The sewage treatment plant was built between 1980 and 1983 and, even then, was equipped with a mechanical and a biological treatment stage including sludge digestion and biogas utilisation. Since then, the plant has been constantly held up to the latest technical standards.
Today, the modern plant purifies 18,600 m3 of water each day and is designed for 90,000 population equivalents.
The waste water, which is treated in several stages, is discharged into the river Mur after passing through a discharge control shaft in which the relevant parameters are constantly measured and monitored.