Dog Park & Dog Waste Bags
Dog park
Dogs in Leoben can run and play freely at the Leoben dog park:
Leoben ­­­dog park
Scheiterbodenstraße
(next to the dog training school of the "Hundesportverband Leoben" dog sport federation)
8700 Leoben
Contact person:
Birgit Glauninger (Hundesportverband Leoben)
+43 664 300 95 91
info@hovawart-glauninger.at
Website Hundesportverband
Opening hours: 24/7
Dog waste bags
Dog owners are obliged to remove the excrements of their animals from public spaces.
Waste bag dispensers in Leoben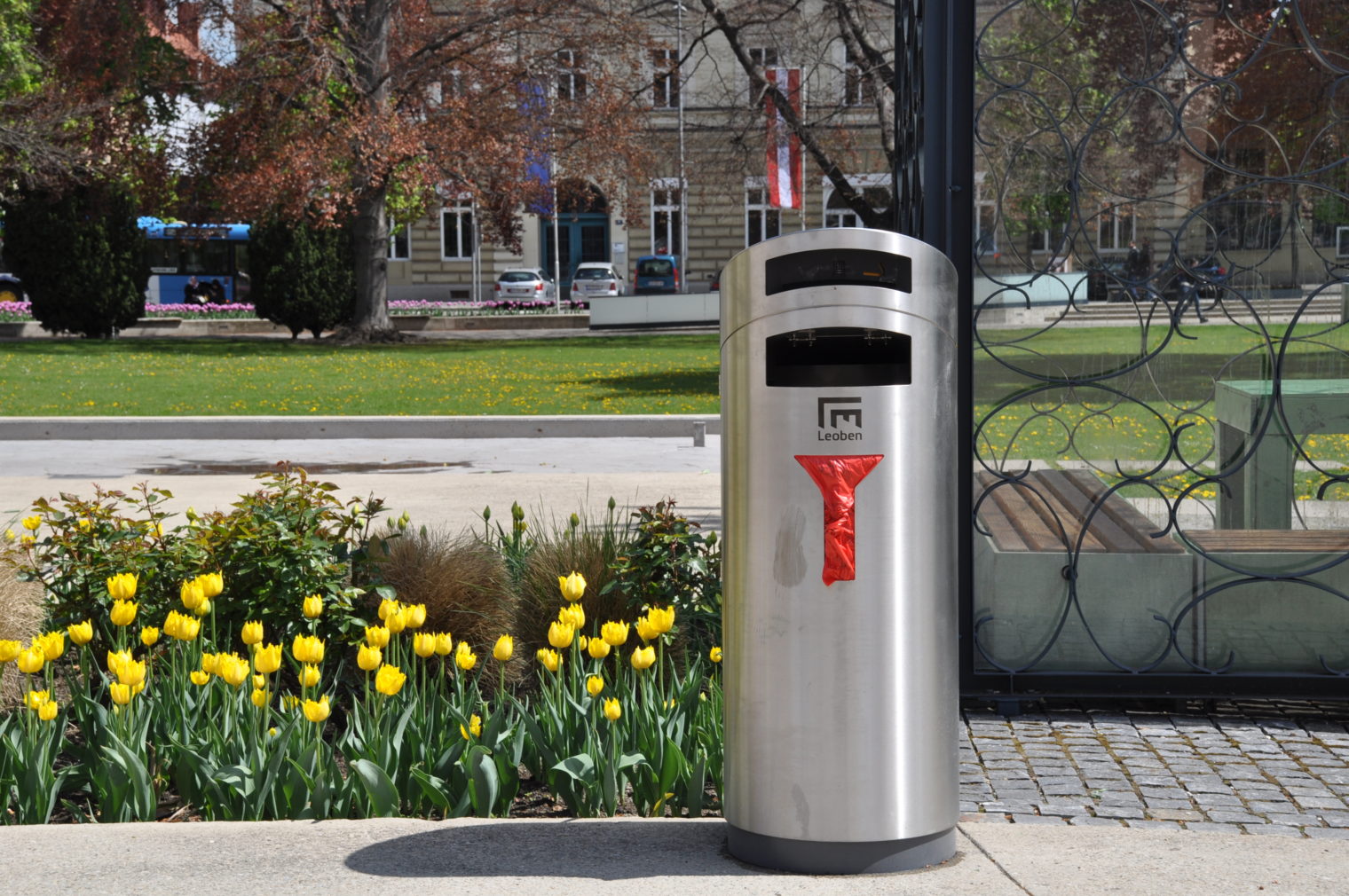 In 2015, Leoben began to install dog waste bag dispensers in the entire municipal area. They are refilled regularly for you to pick up your free dog waste bag to dispose of your dog's excrements.
The dog waste bags are only suited for the collection of dog excrements – they are not food safe!
Where to find waste bag dispensers
City centre:
Hauptplatz/Main Square (2 waste bag dispensers)
Langgasse (at LCS)
Josef Graf-Gasse
Glacis Park – centre
Gärner Park – centre
Massenburg
Stadtkai (Josefinum)
Südbahnparkplatz/ entry to Bermenweg
Park Asia Spa
Judendorf/ Seegraben:
Seegraben – Bergmann bus stop
Pionierweg
Proleberstraße – Hippmanngasse bus stop
Proleberstraße – Prolebersiedlung bus stop
Winkelfeldbrücke/ Schießstattstraße/ Murweg
Winkelfeldstraße
Veitsbergweg parking lot
Salzlände
Hinterberg:
An der Überfuhr
Hinterberg bus stop
Leitendorf/ Waasen:
Fröbelgasse – Stadtteilpark Leitendorf
Mareckkai/ Lendgasse
Schillerstraße/ Windischbergweg
Pichlmayergasse/ Sperlhofgasse
Göss:
Göss bus turn
Steigtalstraße
Kaltenbrunner Straße/ Friedrich Mayer-Beck-Straße
Mayr-Melnhof-Straße/ Hammerwiesenstraße
Lerchenfeld:
Bus stop and bus turn Lerchenfeld
Kreuzfeldweg/ Kläranlage
Donawitz:
Im Tal
Turnerstraße/ Stahlstraße
Kerpelystraße